When:
November 7, 2021 @ 2:00 pm – 3:00 pm
2021-11-07T14:00:00-06:00
2021-11-07T15:00:00-06:00
Where:
Collierville Town Square

Contact:
Susan Ritter
901-833-1146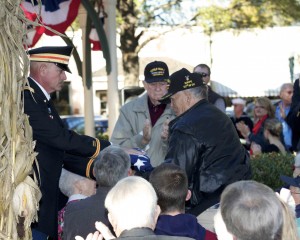 Diane Hight with Forever Young has requested us to handle the rifle detail and the flag folding for the Veterans Day Ceremony held on the Collierville Town Square. Please show up at least 45 minutes prior to receive your instructions. If you have any questions or can help with this please contact Commandant Susan Ritter at 901-833-1146 or spritter555@gmail.com.