Singleton Detachment Officers and Appointees for 2013-14
Commandant – Al DeWitt; Senior Vice – Bill Colvard, Jr.;Junior Vice – Joe Tiscia; Judge Advocate – James Kern;Junior Past Commandant – John Heinz; Adjutant – Terry Gannon; Paymaster Temp. – James Kern; Chaplain – Alfred M. Rome, Jr.; Sgt at Arms – Harry Graham; Detachment Piper – Gordon L. Abernathie; Web Sgt – Nate Hunter;Newsletter editor –Nate Hunter; Historian – TBD; and Marine Corps Ball 2013 – Joe Tiscia.
A note from your new Web Sgt Nate Hunter
First of all, I would like to say that it is an honor to be a part of this great group of Marine Corps League Veterans!  I have volunteered to take on the role of Web Sgt for our detachment.  By the time you are reading this hopefully the new website www.mcldet476.com is up and running.  I will be updating the website on a regular basis to try and keep everyone abreast of current and future events.  My goal is to make the Sgt Walter K Singleton MCL Detachment 476 accessible to all members and prospective members via our website, newsletter, facebook, etc.  I know for some it is difficult to attend every meeting and the website is another avenue for the League to keep our members actively informed.  Also the new website will provide another tool for recruiting new members and to paint them a picture of who we are and how we serve others.  I will need your help with content for the website and newsletter and I will be calling on you for ideas to keep things interesting and exciting!
Features and ideas of the website and newsletter:
About Us page on the website
Current and past Newsletters page
Active and up to date Calendar
Photo Gallery Page
Sponsors Page
Link to our New Facebook page
Link to our Twitter Account
Newsletter spotlights of a MCL DET 476 member including a photo and brief biography
Newsletter Photos and write-up of last month's events
Newsletter Articles about upcoming events "What's happening"
Commandant's messages to the League
2013 Calendar of Upcoming Events
SEP. 20 – 0800 – Funeral/Memorial @ Galloway Golf Club House Tent Service & Rifle Detail
SEP. 19 – 21 – VMA-124, MAG 42/MAG 41 REUNION – Hyatt Place Hotel 1220 Primacy Pkwy
SEP. 20 – 29 –Time TBA – Mid-South Fair, Southaven, MS – TFT Fundraiser
SEP. 21 –1100 – 1300 – Racquet Club 5111 Sanderlin – DAR Luncheon – Color Guard, 5 Marines, MCL SS Uniform, POC Commandant Al DeWitt ph: 652-4858
SEP. 28 – 29 – Time TBA – Millington Air Show
OCT. 5 – Time TBA – MCL Dep TN Fall Staff Meeting – Lebanon, TN
OCT. 14 – Columbus Day (Observed)
OCT. 15 – 1900 – SGT WKS MCL DET 476 Monthly Meeting – Highland Heights Pres Church
OCT.18 – Time TBA – Bartlett & Bolton Football Game at Bartlett High – TFT Fund Raising – POC is John Watkins
OCT. 25 – 27 –Time TBA – Vietnam Traveling Wall in Munford, TN
NOV. 2 –1400 – Color Guard @ Robinwood Retirement Home – Kirby Whitten & Summer Bartlett, TN
NOV. 8 – Time TBA – FEDEX Marine Corps Birthday celebration??????
NOV. 9 – Time TBA – Marine Corps Birthday Ball @ Racquet Club 5111 Sanderlin Memphis, TN – POC is Joe Tiscia
NOV. 10 – 238th MARINE CORPS BIRTHDAY!
NOV. 11 EVENT # 1 – 1200 – Kirby Pines Veteran Celebration
NOV. 11 EVENT # 2 – 1200 – Medtronics Veteran's Luncheon
NOV. 19 – 1900 – SGT WKS MCL DET 476 Monthly Meeting – Highland Heights Pres Church
NOV. 28 – THANKSGIVING DAY
DEC. 7 – PEARL HARBOR DAY
DEC. ????? – Detachment Christmas Party
DEC. 24 – CHRISTMAS EVE
DEC. 25 – CHRISTMAS DAY
2014 Calendar of Upcoming Events
JUL 30 – AUG 10 – MCL National Convention – Charleston, WV
HAPPY 238th BIRTHDAY Marines!
Marine Corps Birthday Ball – starting @ 1830 hours and ending @ 2230 hours November 9, 2013 at The Racquet Club 5111 Sanderlin, Memphis, TN.
Important – All hands are encouraged to RSVP and mail in $32.50 per person / $65 per couple to attend the 238th Marine Corps Birthday Ball and Dinnerin Memphis, TN before November 1st.  If you pay after November 1st the cost will be $35 per person / $70 per couple.  Joe's phone number is 901-383-2224.
Make your checks out to "Walter Singelton Marine Corps League Birthday Ball" and mail them to Joe Tiscia, 3856 Oak Forest Dr., Bartlett, TN 38135.
Sgt Walter K Singleton MCL Det 476 Pipes & Drum Corps Report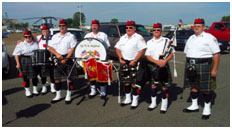 The Sgt Walter K Singleton MCL Det 476 Pipes and Drums meet for practice on Thursdays at 5pm at Bartlett Baptist Church on Yale and Kirby-Whitten. Anyone who is interested please come by and join us! We are always in need of help and feel free to call me on my cell phone at 412-6846 if you have any questions.
Thanks
Gordon DOC Abernathie
Pipe Major
"Once a Marine…. Always a Marine".